The Top 10 Peruvian Dishes to Cater for Your Next Event
Peruvian cuisine is a rich tapestry of flavors, colors, and history. Each dish tells a story of its own, woven together by centuries of tradition and innovation. And when it comes to hosting events, nothing adds an exotic twist quite like a Peruvian catering menu. Whether you're planning an intimate gathering or a grand soirée, here are the top ten Peruvian dishes to consider adding to your catering lineup.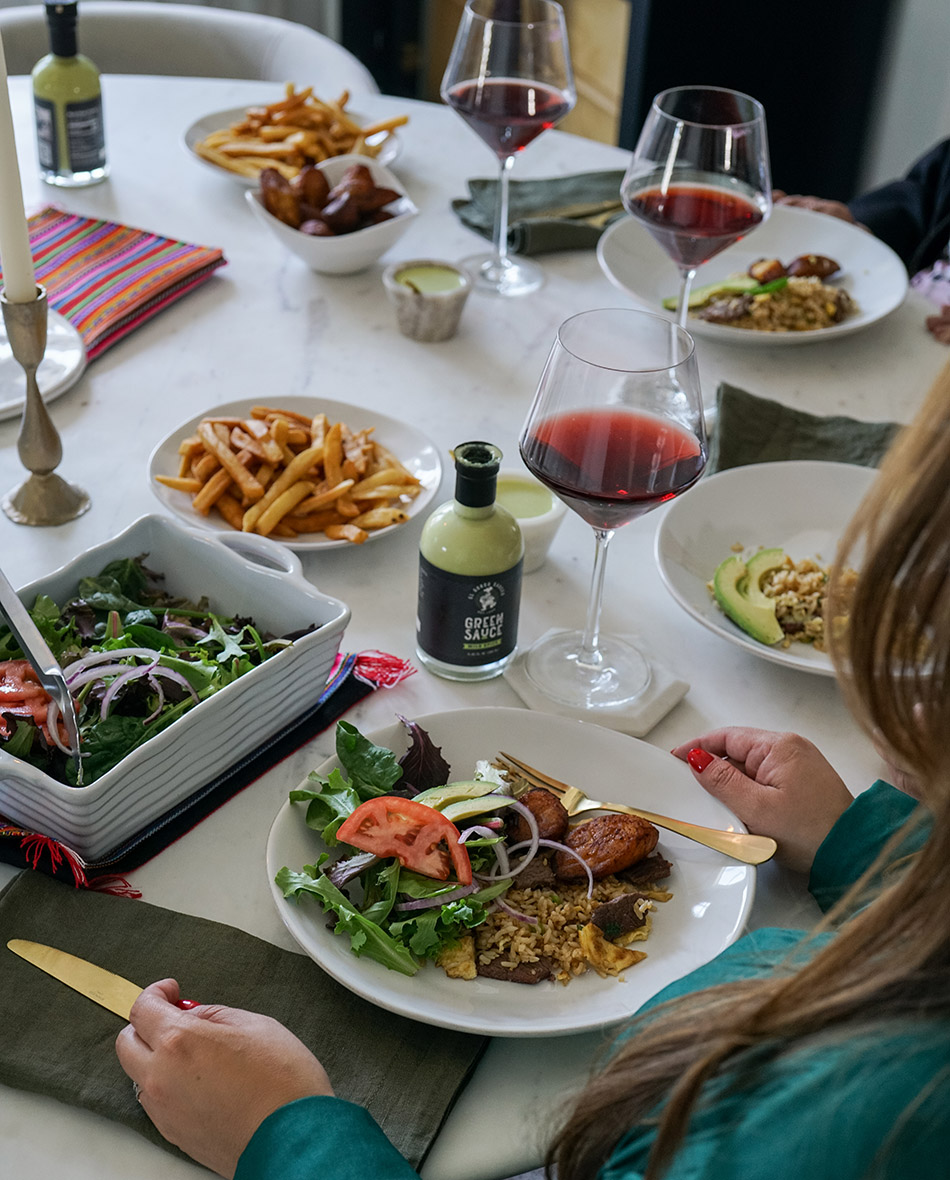 Ceviche: This iconic Peruvian dish consists of fresh seafood, typically fish, marinated in citrus juices and mixed with onions, cilantro, and spicy peppers. Refreshing and tangy, it's a sure crowd-pleaser.
Lomo Saltado: A delightful blend of Peruvian and Chinese flavors, Lomo Saltado is a stir-fry that features beef, tomatoes, onions, and French fries, all tossed in a flavorful sauce.
Pollo a la Brasa: This mouthwatering roasted chicken, seasoned with aromatic herbs and spices, is both tender and flavorful. Perfect for any event.
Aji de Gallina: A creamy chicken stew, Aji de Gallina is spiced with the Peruvian aji pepper and boasts a nutty flavor thanks to ground walnuts.
Papa a la Huancaína: Boiled potatoes covered in a creamy, spicy cheese sauce – a classic side that pairs well with many dishes.
Arroz con Mariscos: A delicious seafood rice dish brimming with mussels, prawns, and calamari, seasoned with Peruvian spices.
Anticuchos: Grilled skewers typically made with beef heart, marinated in vinegar, cumin, aji pepper, and garlic. They are a beloved street food in Peru.
Tamales: These are corn cakes stuffed with meats or cheese, wrapped in banana leaves, and then steamed to perfection.
Rocoto Relleno: Spicy red peppers stuffed with a mixture of meat, cheese, and other ingredients, then baked.
Picarones: For dessert, consider these Peruvian doughnuts made from sweet potatoes and squash, deep-fried and then drizzled with a sugary syrup.
The rich and diverse flavors of Peruvian cuisine can elevate any event, turning it into a memorable experience for your guests. Whether you're serving a sit-down dinner or a buffet-style meal, including some or all of these dishes in your catering menu is bound to impress. And if you're in Union, Passaic, or Jersey City, you know where to find the best in Peruvian catering – El Gordo Eatery. After all, nothing speaks authenticity more than dishes crafted with love, tradition, and a touch of Peruvian flair.