10 Unique Peruvian Catering Ideas for Your Next Party
Planning a party? Want to make it stand out? Consider introducing your guests to the flavorful world of Peruvian cuisine. Here are ten unique Peruvian catering ideas to ensure your event is the talk of the town: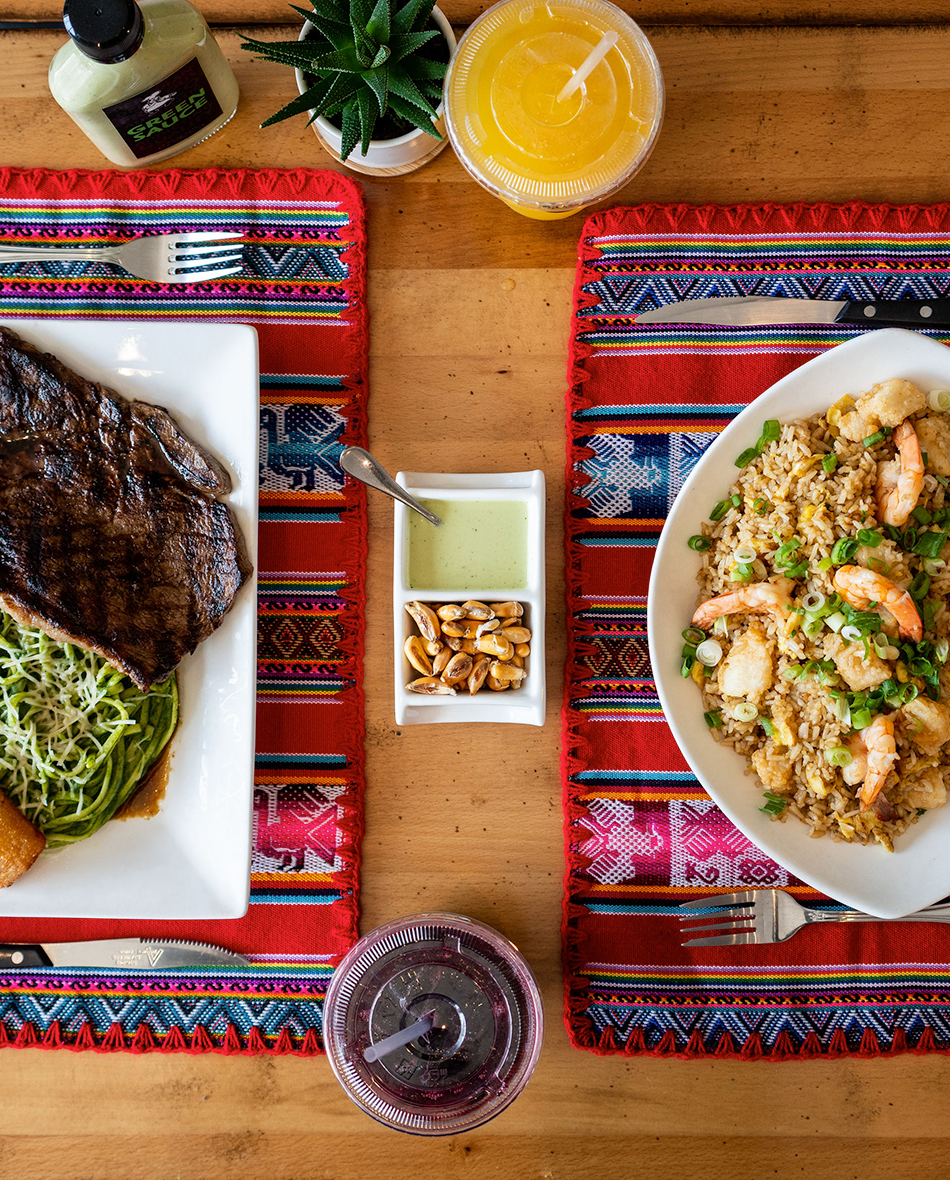 Ceviche Bar: Set up a ceviche station where guests can watch chefs prepare this refreshing seafood delicacy, and even choose their mix-ins and level of spiciness.
Pisco Tasting: Introduce your guests to Peru's national spirit. Offer a selection of Piscos and teach them the art of tasting, comparing the flavors of grapes and distillation techniques.
Live Anticucho Grilling: A popular Peruvian street food, anticuchos are skewered grilled meats. A live grill can offer a selection, from traditional beef heart to more familiar chicken or prawn skewers.
Interactive Tamale Making: Set up a station where guests can fill and fold their tamales, choosing from a variety of fillings and then enjoy them steamed to perfection.
Dessert Delight with Picarones: These sweet potato and pumpkin donuts, served hot with syrup, are a favorite. Offer a live frying station to serve them fresh and crispy.
Chicha Morada Stand: This deep purple non-alcoholic drink, made from purple corn and spices, is both delicious and visually striking. Serve it chilled with a slice of lime.
Peruvian Sandwich Station: Offer mini versions of popular sandwiches like "Pan con Chicharron" or "Triple" with layers of egg, tomato, and avocado.
Lomo Saltado Toss-Up: Lomo Saltado, a stir-fry that combines marinated strips of beef with vegetables, is theater in itself. Watching it being tossed in a wok over high flames is entertaining and delicious.
Aji Stations: Aji is a spicy sauce fundamental to Peruvian cuisine. Have a station dedicated to various types of aji, ranging from mild to fiery, to complement dishes.
Peruvian Coffee Corner: End the evening with rich Peruvian coffee. Offer a tasting experience showcasing beans from different regions, paired with Peruvian sweets like "Alfajores."
Peruvian cuisine is a treasure trove of flavors, textures, and experiences. By introducing some of these unique catering ideas at your next party, you're guaranteed to offer your guests a gastronomic adventure they won't soon forget.
Ready to spice up your next party with authentic Peruvian flavors? Contact El Gordo Eatery today, and let's curate a catering experience that's uniquely yours. Dive into our menu, visit our locations, or give us a call!